Disclaimer
The following case study is written about a real Telelink customer. For privacy reasons, this customer wished to remain anonymous. What we can share is the industry the company operates in and the real-life use-case for the check-in system. The featured company in this case study is an Engineering Procurement & Contracting company in North America. Throughout the case study, we will refer to the company as EPC. The case study could not have been written without the insightful contributions from the HSE Advisor at EPC. To maintain the privacy of the company and the HSE Advisor we will refer to them as "Alex". 
We needed the availability of an app to support field activities. The ability to use the same interface on both smartphone and InReach satellite devices allowed common procedures to support local and remote work.
HSE Advisor, EPC
Moving from uncertainty to confidence 
EPC was seeking to improve their existing lone worker system comprised of documents and manual check-ins. Both management and employees wanted peace of mind knowing a robust system of GPS-connected technology and monitoring protocols were in place to protect employees in the field.

The new system would need to have a central lone worker software to tie together procedures, real-time location, and both

cellular and satellite communication

. Alex and EPC knew a modern, digital approach backed by a true

emergency response centre

 was essential to improve employee adoption of the processes and deliver its commitment to employee safety.
About The EPC Firm

The EPC firm, a global professional services company, designs with community in mind - whether that's in engineering, architecture, energy, water, or project management. The EPC firm is a company grounded in safety, quality and ethics.

About Telelink

Telelink is the global leader of end-to-end lone worker monitoring solutions. Proactive check-ins, real-time monitoring, emergency response protocols - all backed by 50 years of operating experience and ISO 9001:2015 registration. 
A Responsive & Precise Solution
The main differentiator was the high quality of the Telelink team's customer service. Other suppliers had similar capabilities but did not have the customer support that Telelink did.
HSE Advisor, EPC firm
EPC is now using improved technology and trusts that the 24/7 monitoring team behind the technology has their back. Telelink recommended and implemented the Aware360 app which has made check-ins much easier for field staff, and overall adoption and consistency of check-in activities have improved since the change to Telelink. The app works seamlessly between mobile phones and InReach satellite devices, and the monitoring dashboard has also made internal response more effective.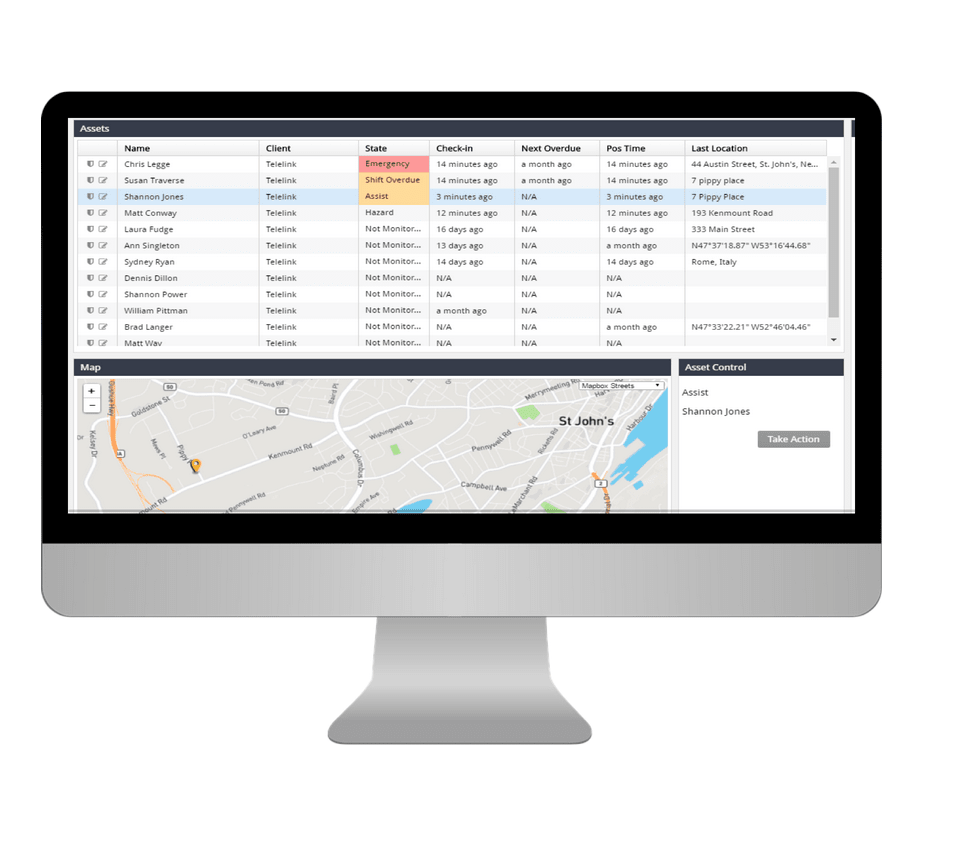 Alex feels like they have a true partner in its safety efforts, saying "Telelink was very responsive to issues that came up and worked with us to troubleshoot problems. In most cases, the issues were resolved within a few hours, and where resolutions took longer there was regular communication on the status of the efforts."
Improved Safety Adoption and Consistency
Since the system has gone live, over 70 users have been brought online. We're very satisfied with the results and are pleased that other groups within our organization are now adopting the program as well.
EPC is now more confident in its lone worker system than they have ever been. Consistent monitoring and response efforts from the Telelink team have increased user confidence and adoption of the system. Turnaround time entering new users into the system has been swift. In most cases, new workers were ready to deploy into the field within a couple of hours. 
Telelink's responsiveness combined with the Aware360 technology has delivered a consistent lone worker process that can be scaled across EPC's operations. Other groups and divisions within EPC have since signed on, with multiple others currently in evaluation. When asked what is the single biggest reason they would recommend Telelink to other companies, Alex succinctly said "customer service".
Want to learn more about lone worker programs for EPC firms? Click the "get started" button below and contact us!