Thanks to Telelink's system and 24/7 monitoring service, employees no longer worry about whether or not they are reaching out to the right supervisor or on-call employee to check-in, and supervisors on duty no longer worry about keeping track of employees from multiple departments on top of their normal duties.
Occupational Health & Safety Coordinator, The Town of Conception Bay South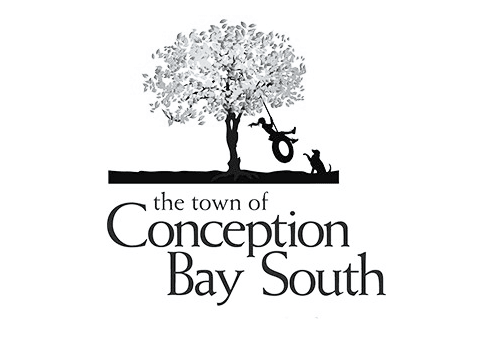 An Inefficient Work Alone Process 
The Town of Conception Bay South had always found monitoring employees who work alone to be a cumbersome process. In particular, employees working alone in various departments and after normal business hours made the process even more strenuous. Employees either checked-in with a supervisor who was no longer on shift, or with another departmental supervisor who happened to be working at that time. Layer in sick leave and vacations and the process became confusing to both employees and supervisors. As the workforce grew with the town the pressure on supervisors to monitor lone workers in real-time became too burdensome.  
About The Town of CBS

Incorporated in 1973, Conception Bay South consists of nine communities, all of which follow the coastline of Conception Bay, and now have a combined 26,000 residents. The town has a thriving business community and the location and residential growth make Conception Bay South a great place to live and do business.

About Telelink

Telelink is the global leader of end-to-end lone worker monitoring solutions. Proactive check-ins, real-time monitoring, emergency response protocols - all backed by 50 years of operating experience and ISO 9001:2015 registration. 
A Growing Municipality and a Work Alone Challenge
The town was frustrated with being unable to properly monitor all employees working alone as they were at various locations and some shifts overnight. It put more of a demand on the supervisors who worked after hours shifts as they had to take care of regular duties within their department as well as monitor the safety of employees from other departments. In addition, some vehicles did not have a tracking system and if the employee didn't check-in, it would take too long to figure out where the employee was located.
Denise Stirling, Occupational Health & Safety Coordinator, The Town of CBS
The tipping point from management that lead to the approval of the Telelink system was that the town had grown significantly over the past few years, resulting in a larger number of employees who were working alone or in isolation at various times of the year. The burden of 24/7 monitoring was too much for the current shift supervisors to handle along with regular duties. The cost of hiring additional people just to be able to have someone available for check-ins was substantial and cost-prohibitive, so it made more financial sense to outsource the service to a trusted provider. 
Telelink's Lone Worker Solution
It was extremely easy to get started with Telelink. I met with the Customer Success team, outlined the needs of the town, and received training for our employees all within a matter of weeks.
Denise Stirling, Occupational Health & Safety Coordinator, The Town of CBS
One of the most important features of Telelink's solution is that it has different options for employee check-ins. For employees who have smartphones and are in cell coverage, the mobile app allows them to check-in no matter where they are. It also provides us with their GPS location and lets the employee set custom check-in timers with contextual details for high-risk situations. This has been very useful for our Municipal Enforcement Officers who sometimes deal with difficult individuals.
For employees who work inside buildings with no cell service or those with traditional flip phones, they can call or text the Telelink Monitoring Centre any time of the day or night. 
Improved Lone Worker Safety
Thanks to Telelink's lone worker system, the town no longer worries about employees reaching someone after hours to monitor their safety. For our employees on the road, Telelink can tell us their exact location if and when something goes wrong. Telelink Monitoring Centre is also available 24/7 to our employees at the push of a button.
Denise Stirling, Occupational Health & Safety Coordinator, The Town of CBS
The town appreciates the flexibility of Telelink's system to accommodate all employees, whether they use a smartphone, flip phone, or even a landline. Additionally, the added features of the smartphone app, such as GPS tracking, custom check-in timers, and user notes provide an added layer of protection to the employees who need it the most. 
Want to learn more about lone worker programs for municipalities? Click the "get started" button below and contact us!