We need to ensure the safety and health of employees who work alone while fulfilling our legislative commitments. The safety of our employees is our #1 priority and a strong work alone program is a necessity.
Safety and Environment Manager, NL Hydro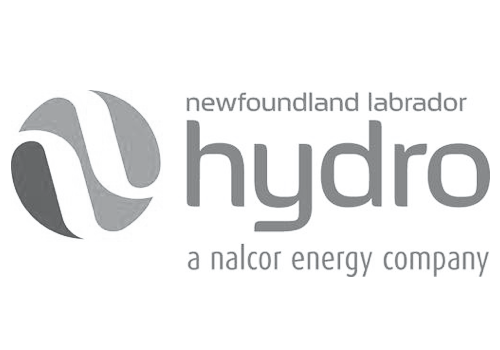 NL Hydro's Challenge: Not enough bandwidth in-house
NL Hydro, a subsidiary of provincial energy corporation,
Nalcor Energy
, and its Transmission and Rural Operation division were faced with a common health and safety challenge: keeping employees safe when they travel and work in isolation. 
Driven by their focus on employee safety and a requirement to comply with provincial work alone legislation, NL Hydro needed a program that could help ensure the safety of employees working alone both in the field and in vehicles. For high-risk activities like road transportation and lone working, connection to others can sometimes mean the difference between life and death. 
NL Hydro's internally-managed work alone program was dependant on front-line supervisors to implement the program and ensure its adoption and ongoing success. However, given their already full workload, NL Hydro's supervisors simply didn't have time to effectively manage and implement the program. Being ill-equipped to properly monitor and respond to lone workers is not a risk NL Hydro was willing to take. NL Hydro's Health & Safety team recognized that protecting their lone workers required real-time monitoring, proactive check-ins, and emergency response protocols. Implementing the necessary improvements to the in-hose program would be resource-intensive and costly. 
About NL Hydro

NL Hydro is the main energy provider for the people of Newfoundland and Labrador. They power our families, friends, and neighbours in 200+ communities across the province, and 80% of their energy is clean hydroelectric generation.

About Telelink

Telelink is the global leader of end-to-end lone worker monitoring solutions. Proactive check-ins, real-time monitoring, emergency response protocols - all backed by 50 years of operating experience and ISO 9001:2015 registration. 
Telelink's Solution: Start with the right lone worker devices
I would, and have recommended Telelink to others. So far, I have found Telelink to be cooperative, attentive, professional and capable of delivering the service we require.
Jim Peyton, Safety and Environment Coordinator, NL Hydro
NL Hydro needed to establish, monitor, and document work alone sessions for roughly 500 Transmission and Rural Operation employees throughout the province. There was a need for personal GPS tracking devices for employees travelling a long distance from work sites. These GPS devices were required to be two-way for use in areas where other means of communication are not available. The work alone program also required emergency response protocols for unresponsive or missing employees. Protocols would include maintaining an up-to-date database of Emergency Responders and associated contact numbers, and alerting appropriate responders when assistance is needed. To measure the adoption and success of the program, monthly activity reports would be produced and reviewed by NL Hydro.
As many of NL Hydro's employees frequently drive to and from remote locations, the ability to incorporate a Journey Management™ program into the work alone program was important; this would allow personnel to assess the risks of a journey prior to departure, follow approved routes, and get supervisor feedback on the necessity of high-risk journeys.
Return on investment: Results and program adoption
50 years experience, a dedicated 24/7 monitoring centre, world-class Journey Management™ capabilities, and the right blend of live agents and technology were all factors that made Telelink the preferred supplier for NL Hydro's outsourced work alone program. ISO Certified processes and a sterling reputation for service excellence assured Telelink's offering was of the highest quality. Once implemented, Telelink supported the roll-out of the program, as well as training by way of video demonstrations and tutorials. Telelink regularly conducts drills to monitor efficiencies and measure the effectiveness of the program.
Using Telelink's work alone solution for three years and counting, NL Hydro's Transmission and Rural Operation division has been successful in keeping their lone workers safe. For NL Hydro, success is measured primarily by user adoption, defined by the number of work alone sessions logged each month. Since implementing the program, NL Hydro has had a steady increase in the number of work alone sessions logged. Employees are enthusiastically using the program and have a better understanding of the risks and requirements associated with working alone. 
More on Telelink: Leaders in lone worker safety
Founded in 1965, Telelink is an award-winning provider of managed communication and monitoring services for the energy sector. Leveraging over 50 years experience, we are recognized throughout North America as having the right blend of processes, live agents, and technology to help our customers reduce risk, ensure the safety of their people and assets, and save money.
Telelink's growing suite of Emergency & Safety solutions include Journey Management™, Work Alone monitoring, and Emergency Response. Since 2009, Telelink has managed well over 3 million work journey's and work alone sessions. 
Want to learn more about lone worker programs for the utility industry? Click the "get started" button below and contact us!